NAFTA & Changes Under the USMCA
February 19, 2020 @ 9:30 am

-

11:00 am

Free
The US is experiencing trade growth and regulatory changes with regards to NAFTA being replaced with the USMCA. Without a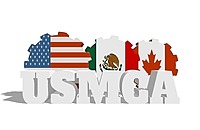 thorough knowledge of the current regulations and of the coming changes a company can encounter delays, lost opportunities, and additional expenses due to compliance issues.
HOW YOU WILL BENEFIT
• Increase the competitiveness of your product by lowering the cost to your foreign customers
• Learn the differences between NAFTA and USMCA
• Learn how to determine the correct preference criteria for your products
• How does it affect Mexico vs Canada
• Navigate with ease through source materials
• Correctly prepare Certificates of Origin for all eligible exports
• Understand and comply with all record-keeping requirements
• Learn how to receive preferential duty treatments for your exports
• Employ regional value content to determine eligibility when RVC is an option
• Designating intermediate materials when employing RVC to assist in determining eligibility
Who Should Attend
• Import/Export Managers, Supervisors and Coordinators
• Trade Compliance Managers
• International Planners and Purchasing Agents
• Legal/Contract Administrators
• International Traffic and Logistics Managers, Supervisors, and Coordinators
• Senior Administrative, Operational, and Finance Executives
• Sales Marketing Supervisors and Managers
Sponsored by the Southern Alleghenies Planning & Development Commission (SAP&DC) and the DCED Pennsylvania Office of International Business.  Presented by Bob Imbriani of Team Worldwide.